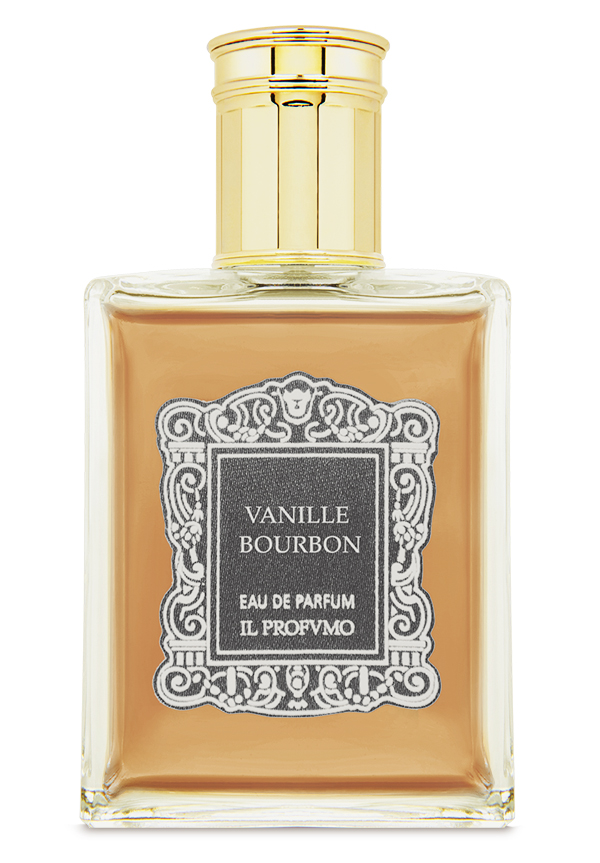 I think I'll dedicate this week to vanilla scents. After all the talk about it yesterday, vanilla certainly warrants some stage time. As I mentioned previously, vanilla as a base note or linear vanilla fragrances have always struck my fancy. I do not often seek out vanilla, however. Rather, it just casually weaves its way into my fragrance collection, often unbeknownst to me. There is something incredibly comforting about the images of Grandma baking cookies, tasting your very first vanilla latte, or devouring a delicious slice of warm apple pie a la mode. Oh, and how can I forget Bryer's vanilla ice cream with evidence of vanilla bean in each scoop? Vanilla is indeed quite a wonderful smell in and of itself and is the most expensive spice after Saffron. Because the orchids flower only once per year, harvesting them is quite labor-intensive. Thus, the reason you find much less expensive yet inauthentic vanilla imitations.
I discovered
Il Profumo Vanille Bourbon
at Scent Bar in Los Angeles. (I adore that place and its owners, Adam and Franco.) While on a mission to find something new, I casually sprayed
Vanille Bourbon
on my wrist. What a swoon worthy scent!
Vanille Bourbon
draws its vanilla loveliness from two types of orchids, bourbon and yellow. According to orchidspng.com, most bourbon type vanilla is produced in Madagascar and is considered the world standard in quality.
No wonder this scent is so magnificent. I would venture to say it is a very well balanced vanilla scent, not too sweet, not too rich and not too dry. It truly is an exquisite perfume and certainly not akin to dowsing yourself with vanilla buttercream frosting. What serves to balance it are the notes of cedar flowers, heliotrope, tiare and rose wood.
Another great aspect of straight up vanilla scents like Vanille Bourbon is how beautifully they layer with other fragrances. If you are into layering at all, try this scent with Serge Lutens Un Lys. The combination is fantastic and beautiful and I thank MilleFiore for the suggestion. I would be remiss if I did not mention Il Profumo hails from, you guessed it, Italy. I have yet to sniff an imperfect scent from that country.


Image sources: luckyscent and cookinglight.com
Il Profumo Vanille Bourbon EDP can be purchased at luckyscent, 80mL retails for $80