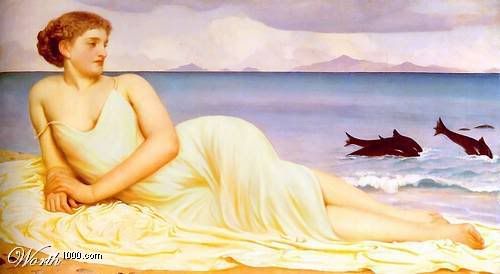 The Different Company
prides itself on creating scents that are rare and unique. After testing
Jasmine de Nuit
and
Bergamote
I wholeheartedly agree. When I first heard about this new fragrance upon browsing
beautyhabit
, I was immediately drawn to its description:
"
It all begins in a secret garden where Nerolia, a delicate and elegant white flower, reaches out to the sensual and sophisticated Tuberose blooming from the bottom towards the top of her spikes. This graceful dancing parade opens to the Star-Anise, the Orange Bigarade and the Prune, making us gravitate towards the most exceptional and bewildering floral scent..."
After springing for a bottle untested, quite a risky proposition in the fragrance world, I am pleased to say that I am not disappointed. As Ina from
Aromascope
points out, the market is inundated with fresh, fruity florals this season.
Un Parfum d'Ailleurs & Fleurs
(a perfume besides and flowers) provides a departure from the masses yet introduces an elegantly feminine scent.
The notes include Neroli, Petitgrain, Hazelnut and Elderflowers, Mandarin, Star Anise, Bigarade Orange, Soft Musk and Prune. Neroli strongly appears at the onset but quickly tempers to a softer, more mysterious version of itself. Vaguely reminiscent of
Serge Lutens Fleurs de Citronnier
, this scent combines flowers, fruit and musk to create an entirely appealing yet soft combination. Again,
Un Parfum d'Ailleurs & Fleur
s is not a typical mass marketed fruity floral but rather a much more refined and elegant combination. A softer, cleaner musk and slightly more fruit differentiates it from Serge Lutens' creation, rendering the scent cleanly balanced and entirely wearable through spring and summer.
Un Parfum d'Ailleurs & Fleurs
suggests a relaxed, loose garment that beckons you closer, like a gentle tap on the shoulder, not a shout from across the room. Simple yet elegant, floral yet soft, breezy yet defined, this scent defies exact description. I highly recommend trying this one and I predict a few select aficionados will thoroughly enjoy its charms through the balmy days ahead.
TDC Un Parfum d'Ailleurs & Fleurs is available at
www.beautyhabit.com
in 50mL or 90mL bottles, $85 and $138 respectively.
Image: Actaea in sundress from Worth1000.