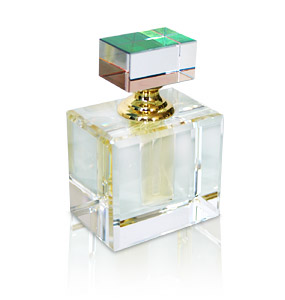 Developed by Jalaine Summers,
Jalaine
fragrances defy traditional perfumery formulas based in alcohol. Rather, these delectable scents utilize high quality oils found only in Europe, Asia and the Middle East. Today, I review one of the best.
A citrus lover's dream - fresh, juicy oranges smelling so succulent you could devour them; tart, zesty grapefruit balancing the succulent oranges with some bitterness; creamy white musk weaving through the blend like an off-white thread –
Jalaine Citrus Dream
ranks as one of the best citrus fragrances available. It strikes a wonderful balance between sweet, tart, zesty and creamy. The juicy citrus does fade, however, in a matter of minutes. What remains for a while is a creamy, fresh, musky blend perfect for refreshment any time of year.
Unlike the vast majority of citrus fragrances,
Citrus Dream
does not in the least remind its wearer of inexpensive bath and body products. High quality oils and a balanced blend create a refined, luxurious aroma that lasts. My only wish is that I could spray it with abandon, yet that is not possible. I must dab from the bottle that reminds me of an exquisite work of art. Perhaps forced restraint is what makes the house of
Jalaine
successful. It certainly arouses intrigue for this lover of scent.
Jalaine Citrus Dream is available at
www.your-cosmetics.com
, the original 6mL bottle retails for $150, and a refill is $90.

Image source: luckyscent.com, tropicalfruitshop.com