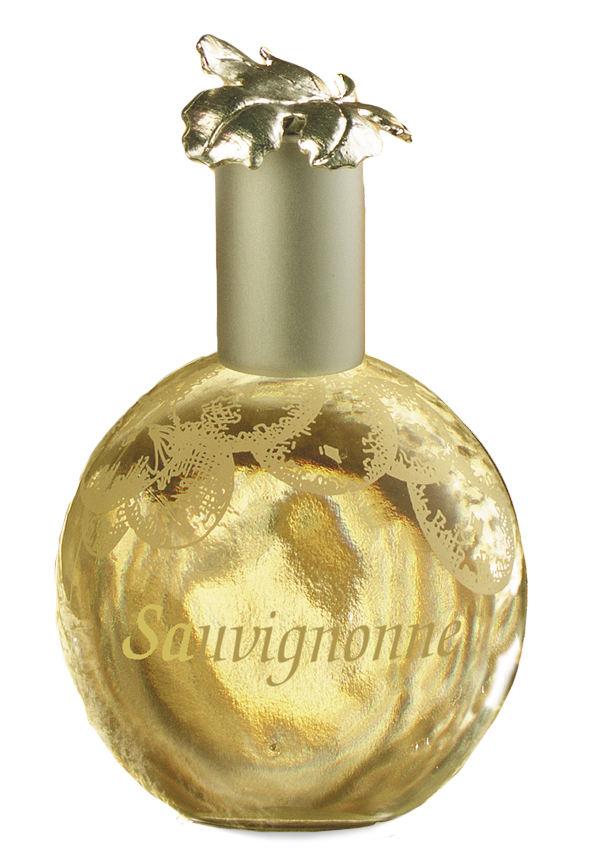 Aaaaaaah!!! What a beauty this is! The house of
Ginestet
is a winery. A winery in the French countryside that is. How telling. Their three fragrances were designed following meetings between the managing director of
Ginestet
wine merchants and a French perfumer. The similarities between the art of wine making and the art of perfumerie are uncanny. And how artistic that the two came together to create three masterpieces in fragrance,
Bortrytis, Le Boise
and today's featured fragrance:
Sauvignonne.
Named after the Sauvignon grape which is commonly used in white Bordeaux wines,
Sauvignonne
opens with a fresh, juicy burst of grapefruit but not heavy handedly. It is a light grapefruit, just as a white wine is light in color. After it sits on the skin for a bit, the box tree and white peach make their debut, as the tangy flavors of white wine slowly coat the drinker's palette. The combination is refreshing, light, sparkling and uplifting - unlike any other and yet seemingly familiar. To me, the perfect spring or summer scent. Since it's spring and summer nearly year 'round where I live, I thoroughly enjoy
Sauvignonne
whenever I would like. Just one spritz on the nape of my neck surrounds me for the day and I suspect never offends others. Full bottle worthy? Most definitely!
Image source: Lucky Scent
Ginestet Sauvignonne can be purchased online through www.luckyscent.com or www.beautyhabit.com, $100 for 100mL. Read more about the creation of these fragrances here: http://www.ginestet.fr/index.php?act=12,1