During my very industrious phase of wedding planning last year, I came across such a multitude of decisions. Pouffy dress or not? Low heels or high heels? Ivory or white? Fingertip length veil or shoulder length veil? And, the infamous tiara or no tiara?
My sales representative at the bridal shop attended to those needs beautifully. And I say "my sales representative" because she truly captured my heart when she teared up at seeing me in
the dress
. I felt that she could easily be called my personal bridal beauty consultant. Every time I saw her I hugged her. So when she brought tiaras to me while I was wearing
the dress
, I could not resist. And the one she picked out was so exquisite, so perfect for my ensemble, I did not even look at the price tag. I was sold.
Much to my dismay, when I announced that I would be sporting a tiara on my big day, I received the most ghastly reactions. "Oh, I could never wear one for fear that I'd look like Miss America." Or "I don't like the whole princess vibe." And, finally, "Oh, you're going to wear one of
those
. You must be a bridezilla." So when did we start equating tiaras with an over-the-top sense of entitlement? Shouldn't brides be able to wear what looks good on them without judgement and pointed fingers? And what exactly is wrong with looking like a princess on the one day you feel like one? After asking myself those questions, I decided to ignore the criticism and move forward with my plan.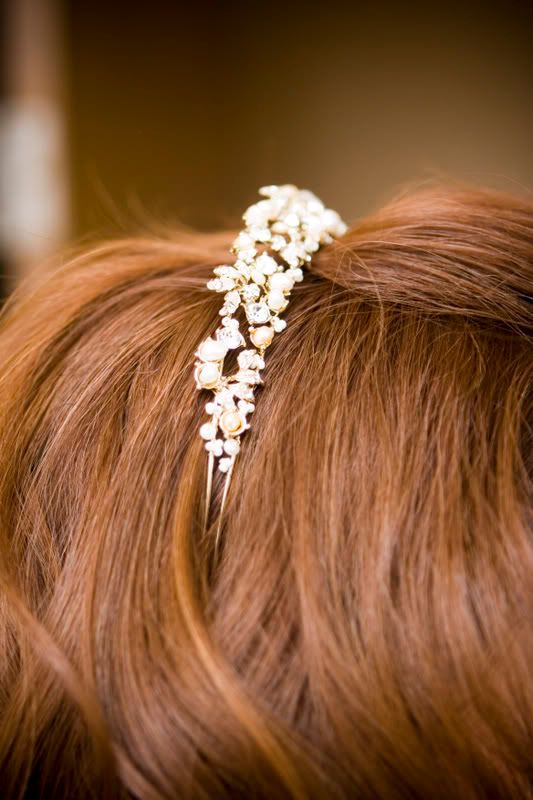 What I didn't realize is that hairstyle selection would have to work around the tiara. A high volume updo or half updo would never work, despite my love of those styles. So I decided to go with long, loose waves with a few strands pulled back. Here is the end result.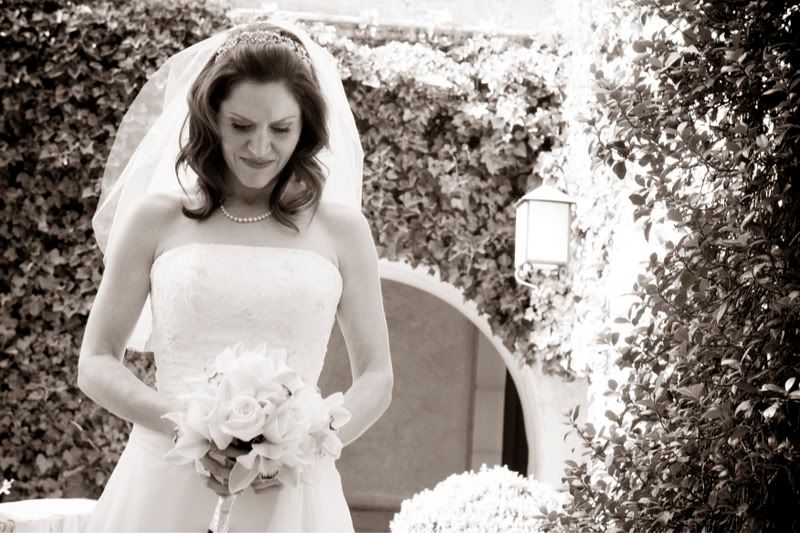 I think it turned out very non-bridezilla. Don't you? So ladies, beautiful brides, try not to succumb to the judgements and comfort zones of your peers. Wear what you like and what works for you. And most of all, have a wonderful day and enjoy yourself.
If you have wedding related questions, ideas or topics you'd like me to explore, please post a comment. Thank you!
Image source: http://www.ccis.edu/about/history.asp, Deborah Bryant, Miss America 1966