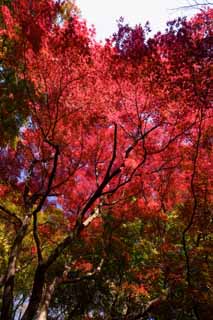 My most coveted perfume purchase on Italian soil comes from a creator named Alessandro Gualtieri. Upon asking Alessandra at Narcisse if she could show me a line I could not find in the United States, she directed my attention to the beautiful little
Nasomatto
(meaning literally "crazy nose") bottles.
This webpage
gives you the best visual of what I encountered. I immediately set upon testing all of them, waiting for one to overwhelmingly capture my interest to justify a full bottle purchase.
Absinth
was by far the winner - a rich, decadent, very earthy and interesting mix of notes that truly graced my nose and tickled my fancy. "The result of a quest to stimulate irresponsible behavior" as noted on the box, this one is beautifully unique. Because a list of notes is not available, my description will have to suffice. It offers a simultaneously creamy, nutty and earthy bouquet, slightly resembling almonds but not as sweet. Something green exists there as well as something dirty. I picture fresh moss freshly lifted from the earth with plenty of moist dirt underneath. The effect is undeniably sensual yet the nutty notes add fun and flirtation.
This scent is oddly comforting to me, evoking the sounds and smells of the autumn outdoor parties my parents frequented. I recall leather jackets, golden colors and trees as far as the eye could see, rich food and lots of warm arms to embrace me. Oh, and some "irresponsible behavior." If the bouquet of
Absinth
had a color, it would be deep aubergine, like the leaves that grace trees at the peak of autumn.
This scent requires a sophisticated ensemble and a plan. I certainly have not found it an every day scent and my reluctance to wear it at all has simply been an effort to do it justice. Triple digit heat would detract from it horribly. I will savor this one during the cool, crisp days of November in the desert, when the days are shorter, the nights longer and the opportunities to wear a leather jacket abound.
Nasomatto Absinth
will remind me of the season I miss most and the reasons I miss it. Don't get me wrong, this is not strictly an autumn scent. I predict countless perfumistas will want to add it to their winter rotation as well.
Much to my delight,
Absinth
is offered in parfum concentration. The scent remains fairly consistent yet softens over time. Positively gorgeous!
As I suspected, I have been unable to locate one bottle of Nasomatto Abinth in the U.S. If any of you are able to find it, please let me know!
Image source: yunphoto.net